"The leader has to be practical and a realist yet must talk the language of the visionary and the idealist". Eric Hoffer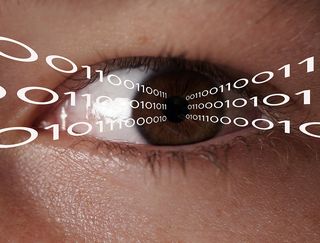 "The leader has to be practical and a realist yet must talk the language of the visionary and the idealist." –Eric Hoffer
What did he have to overcome growing up?
He was adopted by Paul and Clara Jobs who lived in Mountain View, California. 
 During his time in high school, he attended workshops and lectures at Hewlett Packard in Palo Alto, California where he met and worked with Steve Wozniak as a summer employee.
He attended Reed College, but dropped out after one semester.
He audited classes and was inspired by what he learned from a calligraphy course he attended.
He obtained a job at Atari where he saved enough money for a trip to India in which he returned home a Buddhist. This experience impacted his thinking and opened his eyes to a radically different culture.
Created the first graphical user interface computer in the world in 1984, "The Macintosh."
He created the NeXT Computer which allowed advanced computer users and developers to use the first object oriented programming language.
Founded a company that turned the music industry upside down and eliminated the need for consumers to purchase music in stores.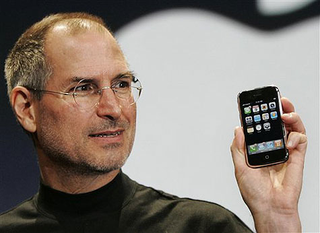 His philosophy:
"There's an old Wayne Gretzky quote that I love. 'I skate to where the puck is going to be, not where it has been.' And we've always tried to do that at Apple. Since the very very beginning. And we always will." —Steve Jobs  
9 Nuggets of wisdom we can learn from Steve Jobs about visualizing your outcomes.
Do what you love for a living. Another way of saying this is to find something you would do as a hobby that adds value to others and make a career out of it. Jobs attended computer workshops in his free time while in high school. He built a career doing something he loved and his passion fueled his accomplishments.
Build partnerships that will turn into lifelong friendships. Steve Jobs would not have become the Steve Jobs that we know without Steve Wozniak.
Attend college to get an education, not just a degree.  Steve attended Reeds College for one semester and then dropped out. However, he continued to attend and audit classes because he was more interested in learning than receiving a degree. Many college graduates stop reading after obtaining their degree. Become a lifelong learner and life will become richer and more meaningful as you age. 
Join your local industry associations. After Steve dropped out of college, he frequently attended the Homebrew Computer club with Steve Wozniak. Although he did not receive a college degree, he attended network associations that provided him the education he needed to continuously grow and develop as a competent computer expert.
Experiencing other cultures will open your eyes to new worlds. When Steve Jobs went to work at Atari, his goal was to earn enough money to travel to India and experience their culture. His visit transformed his thinking and opened his mind to a new way of viewing the world. 
Find others who have complementary strengths and recruit them. Steve's partnership with Wozniak proved early in his career that he would surround himself with others that had complementary gifts and talents.  No one has all the skills to build anything of significance and value by themselves.
Don't be afraid to recruit others that are stronger than you. Apple's CEO John Sculley was brought over from Pepsi-Cola  to run Apple after Mike Scott's time at the helm did not produce the results Jobs desired for his young company. According to a PBS article, Steve hired John Sculley because of his maturity and need for a more orthodox leader while he immersed himself in the development of the MAC. "While Jobs pursued his MacMission, he needed a more orthodox chief executive to run the company. A respectable face who could sell to corporate America. He chose Pepsi-Cola executive John Sculley. Sculley refused; leave Pepsi for a 4 year old company that had been set up in a garage? Are you serious?! But it was hard saying no to Steve Jobs". (Source: http://www.pbs.org/nerds/part3.html )
Practice CANI – Continuous and Never End Improvement. Jobs' career is a kaleidoscope of one improvement after the next starting with the MAC.  Here is a list of items he has invented with his development team:
Free Assessment
The Mac
NeXT Cube personal computer
NeXT email system
Graphical User Interface
Pixar Studios
Mac OS
iPhone
iPod
iPad
iTunes
iCloud
9. When one door closes, another will open if you look for it. In 1985, during a difficult economic period when sales were in a slump, Sculley and Jobs engaged in a power struggle at Apple and Jobs was released of his duties. Jobs took this opportunity to hone his entrepreneurial skills and created a new company NeXT Computers and then purchased The Graphics Group from Lucasfilms and created Pixar. Would the world have ever seen "Toy Story" if Jobs had not been released from Apple?
Principles of Execution Key Concepts:
Steve Jobs and Apple
Inventor of the iPhone
Founder of Pixar
Share your ideas or thoughts!