PROJECT MANAGEMENT
COMPLIANCE & REMEDIATION
Partnerships: PMI
The Project Management needs of our clients continue to grow at an accelerated rate with the US looking to add over 200k project management jobs per year to grow from 6.7 M in 2017 to 8.8 M in 2027. This is a market growth from 700 B in PM needs to over 900 B with a shortage of at least 20 B in roles. This will push companies to partner to help support their growing need in project management.
PROJECT MANAGEMENT CAPABILITIES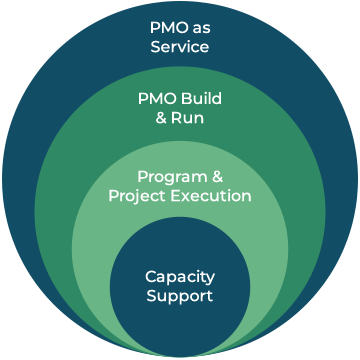 Program and Project Execution
Specialized management of client programs and projects from initiation to closure, backed by trained Project Management Professionals that have real world experience and are continuous learners in their specialization.

Individualized center of excellence service that provides accountability, continuity, simplified oversight, and ability to measure success more effectively. From PMO creation to implementing, all the way through portfolio, program, and project operations, PMO as a Service is a catalyst for our clients to improve operational efficiency while improving project success.

Supported and guided practice of project management using methodologies, templates, standards, and policies provided to improve productivity and streamlines processes.

Offering of trained and experienced specific capability support resources to fill client objectives using the Turnberry convergent consulting model.

We will meet the client where they are on their Agile journey.