Crew is our consultant development program for future leaders in the first five years of their consulting career.
For 11+ years and with 1,000+ consultants, we have honed our craft to attract, train, and retain young professionals to cultivate the leaders of tomorrow.

We believe the best consultants are driven, curious, and hungry to learn, so we look for demonstrated leadership and strong communication to ensure the highest quality for our team and yours.

Maximize your people investment
Right-size your workforce with a blended model that allows senior people to do senior work, and redistribute the load to junior talent to drive cost savings.

Increase team capacity and speed.
Crew consultants have the ability to be comfortable in the uncomfortable, learn quickly, and punch above their weight class.

Elevate culture with new energy.
Eager, educated, and without baggage or bad habits, our consultants bring new perspectives to improve team culture, productivity, and positivity.

Build your own future leaders.
Sometimes a long-term perfect fit happens at our clients. That's why we offer right-to-hire contract terms for all Crew consultants.
Three hiring profiles allow for role specialization to meet the needs of our clients.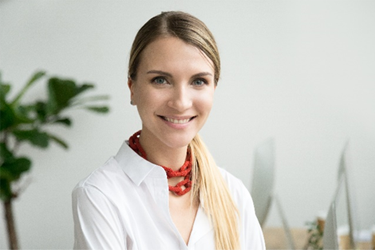 Project Coordinator, Product Manager, Jr. Project Manager, Release Manager, Communications Specialist, Scrum Master
Clarizen, JIRA, MS Project, Salesforce, HPPPM, Excel, Clarity PPM, MS PowerPoint, SAP
Thinks organization is fun; she color codes her lists and schedules
Not afraid to hold teams accountable
Facilitates meetings in her sleep
Nothing slips through the cracks – every detail is thoughtful and planned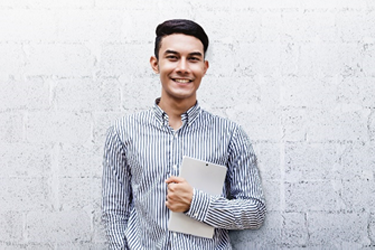 Business Analyst, Data Analyst, Product Manager, Process Analyst, Quality Analyst, Reporting Analyst, Operations Analyst, Finance Analyst
MS Excel, MS Access, Power BI, Tableau, Visio, iGrafx, HP QC, JIRA, SAP, SQL, Salesforce
Data and spreadsheets are his favorite tools of the trade; documentation comes as second nature
Whips up a dashboard on a moment's notice
Has yet to meet a process he hasn't improved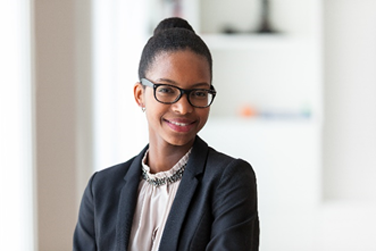 Jr. Developer, Jr. Data Engineer, Systems Admin, Security Analyst, Jr. Data Scientist, Technical Analyst
Java, JavaScript, Python, R, Jenkins, Salesforce, Splunk, SQL, .NET, Mobile, Power BI, Tableau, JIRA, SAP, Alteryx, Informatica, Azure, AWS
Hungry to pick up a new tool, whether it's cutting edge or a legacy system
A true critical thinker who loves solving complex problems with code
Knows 5 different programming languages and learns a new one every year
11 years of refining our recipe for success

Find the brightest new consultants
We attract top candidates from around the country through years-long relationships on key university campuses.
One of five recruiting steps is our proprietary case study group interview screens for relevant experience, teamwork, leadership potential, and professional maturity.

Prepare them with world-class training
Two weeks of immersive, hands-on consultant training hones technical acumen, professionalism, and project delivery skills.
Ongoing training courses are offered many times monthly and virtual training is available on demand 24/7. Certifications are offered at zero cost to consultant.

Provide ongoing career development and skill building
Industry and client-specific onboarding enables a smooth ramp up for new projects.
While on assignment, consultants are fully supported with non-billable coaching and mentorship, professional development, and career development, both broadly and specific to their client and role.
Using Crew to Diversify your Workforce
Many of our clients have ambitious goals to create a more diverse workforce. Crew is here to help.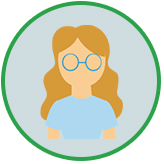 Crew challenges "how it's always been done"
We Hire consultants with varied, non-traditional backgrounds.
Since Crew's founding in 2010, we have focused exclusively on identifying and training junior talent previously untapped by Fortune 500 firms.
Women now consistently make up over 50% of all Crew hires.
Now, we're focusing heavily on racial diversity, ensuring our teams and clients benefit from all types of backgrounds.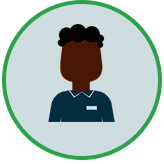 Our approach to Diversity and inclusion
From 2019 to 2022, we increased diversity hiring for New Associates by 50%.
We have a strong recruiting presence at six HBCUs and 15+ other significantly racially diverse schools.
Recruiters complete implicit bias training
We receive 30% more applications from Latine candidates than peers, and 27% more applications from women-identifying candidates than peers (per Handshake 2022)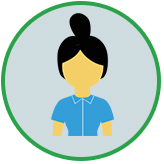 Our clients have goals to meet, and Crew partners to deliver them.
We now offer clients the opportunity to tactically incorporate DE&I efforts into our partnership to drive further workforce transformation.
With the infusion of diverse, high-performing junior talent, we help our clients reach their goals of being a more diverse and equitable workplace.