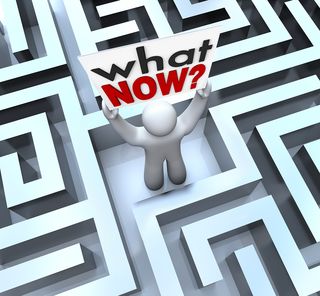 "When one door closes, another opens; but we often look so long and so regretfully upon the closed door that we do not see the one which has opened for us."
-Alexander Graham Bell 
Background and Challenges:
Ram Charan was born in 1939, the sixth of seven children in Uttra Pardesh, India, which is located in northern India near the Himalayan Mountains. As a child, he grew up in a second floor home which had no indoor plumbing or electricity. He also pumped water from an outdoor well and collected cow dung to burn in his mother's oven. 
While working in the family business, Ram developed the habit of consolidating everything he learned each day onto a single sheet of paper. He was also guided by the values he learned while studying the Sanskrit literature. He learned the value and benefit of hard work and that mastery had its own reward.
During his formative years, Ram worked in the family business before attending college at Banaras Hindu University at age 15 where he obtained a degree in engineering.
He didn't own a home or a car until 2007. He lived at the YMCA at one point in his life and slept in a hotel most nights of the year.
Before he attended Harvard University where he received his MBA and Doctorate, he spent four years working in Australia as an exchange student. It was during this time where he further honed his financial analytical skills as he revealed the cash flow challenges his employer was facing.
Ram has never been married and does not have children. According to a 2007 interview, Ram does not have any goals and ended up as the world's most sought after consultant threw happenstance.   
Ram resigned from Boston University and became a self-employed consultant to the world's leading CEOs. What drove him to become the guru of gurus is his intense desire to solve problems and help people succeed personally.
The most interesting thing I've learned about Ram is his passion for learning, growing, teaching and serving his clients. These values/behaviors have shaped him into the person he has become. He's also been with most of his clients for an average of 27 years.
Ram's consulting schedule is amazing. He also travels non-stop, working in a different city around the world on a daily basis. The consulting trait that his clients love the most is his ability to ask probing questions.
Accomplishments:
Ram Charan is considered the world's most influential business consultant of our time.
His clients include:

Jack Welch, GE
John Reed, Citicorp
Dick Harrington, Thomason Corporation
Jack Krol, Dupont

He has written 15 of the best business books you will ever read. I've read a few myself.
He has served on the board of directors for organizations like Tyco, Emaar, Hindalco and many others.
What can we learn from Ram Charan?
To be a great consultant you must learn to ask great questions.
Spend more time listening to your clients than giving advice, because many times they have the answer, they simply need you to help them discover it.
Remember your roots, where you came from, and be more interested in serving than being served.
Here are a list of questions I've gleaned over the years from reading and listening to Ram Charan's books that have impacted my consulting career:
How can I be of help to you in our relationship?
If you had a magic wand, what would the ideal outcome or solution look like?
Why do you want to grow your business so quickly?
What's the best use of your time right now?
What are your most important goals and objectives right now?
What questions are you struggling with now?
What problems are you trying to solve and result you're trying to achieve with this solution?
What data is telling you that this is a problem worth solving?
Tell me more? Then what happens?
What don't you know in this issue that you wish you knew?
Can you give me an example of the point you just made?
Who else is this issue impacting in the organization?
What has kept the organization from addressing this problem?
Is the pain you're experiencing greater than the pain of implementing a solution?
What skills, attitudes, behaviors and/or values will you need to change to go to the next level?
 What questions have you learn to ask that make an impact on your clients? I would love to hear what you think.
Website References:
Principles of Execution Key Concepts:
Strategic Planning
Business Strategy
Strategic Management
Share your ideas or thoughts!