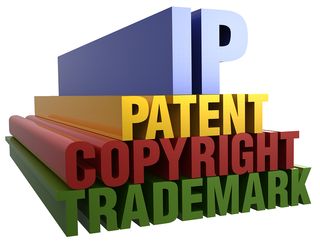 "If we have learned one thing from the history of invention and discovery, it is that, in the long run – and often in the short one – the most darling prophecies seem laughably conservative." -Arthur C. Clarke
Background and Challenges
Dr. An Wang was born in 1920, in Shanghai, China and was taught English by his father until age six.

He entered third grade at age six and excelled in science and math during his time in elementary while being fascinated by radio technology in high school.

He attended Chiao-Tung University to study engineering with an emphasis on communication technologies.
During World War II, An Wang was drafted and station in mainland China, where he focused on developing radio technologies in support of China's war with Japan.

After the war, An Wang moved to America where he attended Harvard University to obtain a Masters in Communication Engineering.  He then spent a year working for an American and Canadian company before returning to Harvard to earn a doctorate in applied physics and engineering.

After graduating, he worked in a research lab with a friend at Harvard Computation Laboratories where he developed advanced technologies for the U.S. Air Force.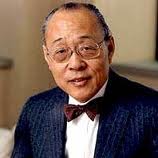 Accomplishments
Inventor of the magnetic core memory storage and pulse transfer controlling device that he patented in 1950.

Inventor of the Wang Desktop calculator

Wang used his life savings and founded Wang Laboratories that grew from 1 employee to over 33,000 employees with annual revenues around $3 billion.

Creator of the Wang Computer in 1973, which was the first computer that included an integrated cassette storage unit.

Held over 40 patents for his inventions throughout his life time.
What can we learn about patent, copyright and trademark protection from Dr. An Wang?
Dr. An Wang filed patent applications with the U.S. Patent and Trade Office to protect his inventions. For example, he submitted patents for:
These are only a fraction of the patents that Dr. An Wang filed. He understood the importance of managing the risk of intellectual theft, and he took the requisite steps to protect his ideas. Now what about you?
Do you have an invention, intellectual property or a proprietary process that you need to protect? If so, the U.S. Patent and Trade Office has created a new program to assist entrepreneurs with a better understanding of this process and protect their intellectual property, copyrights and trademarks.
A few weeks ago, I had the pleasure of meeting with Attorney Lynn Bristol from the U.S. Patent and Trade Office for coffee. Lynn explained how The U.S. Patent and Trade Office has been charged with educating the business community on the importance of the Global Intellectual Property Academy.
In this post, I've included a PDF brochure on the Global Intellectual Property Academy, where at the USPTO, interested parties can learn from patent attorneys critical steps to protect their intellectual invention like Dr. An Wang. They offer a wide variety of programs on intellectual property rights (IPR) and enforcement.
The USPTO is not in a position as part of the federal government to provide you with legal advice or business strategies on your company's growth, but they have been charged with raising awareness about the importance of IPR as part of your business strategy.
Website References
Principles of Execution Key Concepts:
U.S. Patent and Trade
Dr. An Wang,
Wang Laboratories
Share your ideas or thoughts!