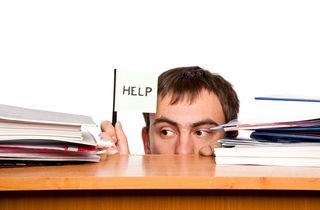 "Life is a continuous exercise in creative problem solving."
-Michael J. Gelb               
Background and Challenges
Azim Premji was born in 1945, in Bombay India, as the son of M.H Premji. Azim's father was an entrepreneur who started a manufacturing and distribution company called Western India Vegetable Products around the time that Azim was born.
Azim enrolled into Stanford University to study engineering with the hope of obtaining his degree and developing policy for the Third World country at the World Bank.
Before he completed his studies he received a call from his mother, Gulbanoo Premji in India with the news that his father had passed of a heart attack and that he was needed to come back and run the family business. 
At this time, his father's company was a public company with 350 employees and about $3 million in annual revenue. Azim had not taken business classes at Stanford, so he enlisted the support of a local professor in Bombay who recommended a number of business books that he read and learned on the job how to build a profitable business.
He discovered and gleaned the basics of business fundamentals and learned the value of systematically building his business using modern practices and philosophies.
Azim's education from Stanford provided him with a background in English literature, philosophy and psychology, which encouraged him to be more thoughtful and analytical about his strategic approach to building the business.
Although, the initial product of the Western India Vegetable Product company was peanuts and peanut oil, Azim turned the manual process into a systematic technology based process.
In 1977, India required all foreign technology companies to work through local entities because of rampant corruption, and Azim used the political decision to transform a vegetable company into one of the world's premier technology companies, Wipro.
Accomplishments
Built a peanut and peanut oil business into a multi-billion dollar technology company, Wipro.
Founded the Azim Premji Foundation to provide educational resources to people of all classes across India.
Received an honorary doctorate from the Manipal Academy of Higher Education.
Azim is known as the Bill Gates of India.
Pledged to give 50% of his wealth to philanthropic endeavors. In 2012, his net worth was appropriately $12.2 Billion.
What can we learn from Azim Premji?
Let's listen to the following interview and feel free to comment on what you gleaned from this amazing entrepreneur. 
Website References
http://www.forbes.com/lists/2009/10/billionaires-2009-richest-people_Azim-Premji_1UFS.html
http://azimpremjifoundation.org/Our_Vision
http://www.in.com/azim-premji/biography-392.html
http://www.in.com/news/business/azim-premji-donates-half-of-his-wealth-50187456-in-1.html?utm_source=news&utm_medium=news-crsl
Principles of Execution Key Concepts:
Problem Solver
Philanthropist
Azim Premji
Share your ideas or thoughts!