"Perception is strong and sight weak. In strategy, it is important to see distant things as if they were close and to take a distanced view of close things." -Miyamoto Musashi
Background and Challenges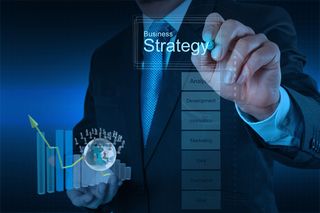 • Harvey Mackay is a graduate of the University of Minnesota and the Stanford University Graduate School of Business Executive Program.
• In 1959, the 26-year-old Harvey purchased an insolvent company with 12 employees, three 28-year-old outdated envelope-folding machines and one printing press.
• Harvey Mackay's management styles of strategic management and operations management has helped the company to grow to a $100 million business employing over 600 people.
• Harvey is the author of five business bestselling books and is a nationally syndicated columnist for United Feature Syndicate.
• He is one of America's most popular and entertaining business speakers.
• Harvey Mackay gives back to his community in many ways including speaking at business schools around the country. 
• In spite of his hectic schedule, Harvey makes time for his family and fun. 
Accomplishments
• MackayMitchell Envelope Company has maintained a level of quality and service for 45 years establishing this company as one of the nation's major envelope manufacturers. The company has earned a reputation for being a great place to work and conduct business.
• Harvey Mackay is one of the bestselling business authors of all time with more than 10 million copies sold worldwide. His books are based on his management styles of strategic management and operations management that he used to help his envelope company grow. 
• Toastmasters International named Harvey Mackay as one of the top five speakers in the world.
• Harvey Mackay is on the board of the Minnesota Orchestra. He has been a director on Robert Redford's Sundance Institute and the University of Minnesota Carlson School of Management.
What can we learn from Harvey Mackay?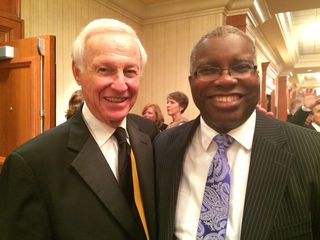 1. Harvey Mackay's philosophy is part of his company's motto. Do what you love, love what you do and deliver more than you promise. Outstanding customer service is essential to the MackayMitchell Envelope Company's business success. 
2. The central core of Harvey's books and business is the ability to remain competitive in the cutthroat world of business without doing it at the expense of others. Harvey Mackay focuses upon building strong relationships with both customers and employees.
3. The Mackay 66 is a business tool he uses to gather information about customers that will be the basis for outstanding customer service and treatment.
4. Harvey Mackay believes that networking is a lifelong practice. According to Harvey Mackay, the trick to networking is to meet other people before their help is needed. 
5. Negotiation tools include the ability to get up and walk away from the table without a deal, planning, note taking and sharing ideas with colleagues. 
6. Management styles of Harvey Mackay includes the ability to hire qualified, competent and enthusiastic individuals that will ensure that an organization or company remain competitive. 
Website References
Harvey Mackay – "Mr. Make Things Happen"
MackayMitchell Envelope Company
Harvey Mackay
Dig Your Well Before You're Thirsty
Principles of Execution Key Concepts:
Operations Management
Strategic Management
Management Styles
Share your ideas or thoughts!