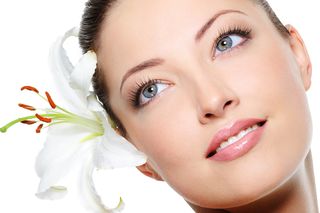 Background and Challenges
• Mary Kay Ash was unable to attend college without financial assistance.
• She sold encyclopedias door-to-door in the late 1930's.
• While working as a secretary at a Baptist church, she sold Stanley Home Products to provide financial support for her family. It took her one year to learn direct selling and receive the title of sales queen.
• She joined the direct-sales firm World Gift in 1952 after she left Stanley Home Products when the company promoted other men over her lacking her knowledge and talent.
• After another man passed her over for promotion again, she retired early from her position as the National Training Director. 
• She created a direct-sales company from a list of ideas she developed for a book to help women succeed in the male-dominated corporate world.
• She hired a local manufacturer to create a line of skincare products based on a formula for skin softening cream created by a local hide tanner.
• Mary Kay Cosmetics, Inc. evolved as a unique direct-sales business for women interested in managing risk by using an educational approach toward managing poor skincare rather than a hard sell tactic.
Accomplishments
• Mary Kay Ash started her company with an initial capital investment of $5,000.
• Today, Mary Kay Cosmetics Inc., is listed on Forbes as one of America's largest private companies earning approximately 3 billion dollars.
• The company provides hundreds of thousands of women with the opportunities Mary Kay Ash herself had been denied.
• Some of the awards Mary Kay Ash has received include:
1. PBS and the Wharton School of Business's "25 Most Influential Business Leaders of the Last 25 Years" (2004)
2. "Most Outstanding Woman in Business in the 20th Century." Lifetime Television (1999)
3. National Business Hall of Fame, Fortune (1998)
4. One of "America's 25 Most Influential Women," The World Almanac and Book of Facts (1985)
What can we learn from Mary Kay Ash?
1. Treat everyone equally: Mary Kay Cosmetics, Inc. objectives include treating everyone equally, basing promotions on merit and choosing products for makeup bags based on sales performance and marketability.
2. Give everyone a stake in the mission: Corporate structure is comprised of independent beauty consultants organized into sales units led by a sales director.
3. Build a family: Her company's ideology centers on the family unit. Mary Kay's philosophy centers around "God first, family second, career third."
4. Teach don't sell: Each independent beauty consultant teaches about Mary Kay products rather than selling skincare products at home gatherings. "Polite persuasion" is the Mary Kay euphemism for selling.
5. Manage Risk: Mary Kay's corporate culture included managing risk, pride in the organization, and earning money while having fun.
6. Build processes that impact the bottom line: The proven skin care regimen correcting poor skincare habits is taught in five steps. Makeup bags contain products that cleanse, stimulate, freshen, moisturize and protect the skin.
Website References
50 Makeup Tips Every Woman Should Know
"Mary Kay Ash" Mary Kay Cosmetics
Principles of Execution Key Concepts:
Skincare
Managing Risk
Makeup Bags 
Share your ideas or thoughts!