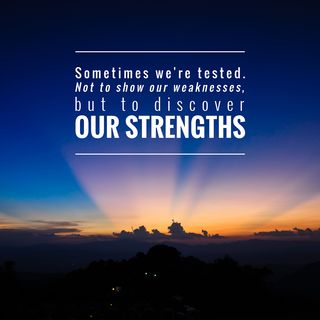 Background
Leslie Calvin Brown, who was given the nickname "Les" as a child, was born on February 17, 1946. He and his twin brother, Wesley, were adopted by Mamie Brown, a 38-year old single woman who was a cafeteria attendant and domestic assistant. Les' mother had very little education, but encouraged learning in her sons. When talking about his background, one of the inspirational quotes used by Les is that "we are all born with a certain degree of power. The key to success is discovering this innate power and using it daily to deal with whatever challenges come your way." Les also says that "just because Fate doesn't deal you the right cards, it doesn't mean you should give up. It means you have to play the cards you get to their maximum potential."
Challenges
He and his brother, Wesley, were born in an abandoned building in a low-income section of Miami, Florida.
Les had difficulty paying attention in school and was full of energy so that teachers failed to recognize his potential. He was declared educable mentally retarded in elementary school. He suffered self-esteem issues due to this label. He did not attend any school at a level higher than high school. He attempted to become an on-air radio personality, but was denied repeatedly. His initial career was as a sanitation worker. During his public speaking events, Les often says "I advise you to say your dream is possible and then overcome all inconveniences, ignore all the hassles and take a running leap through the hoop, even if it is in flames" as a way to help others overcome challenges. "Anytime you suffer a setback or disappointment, put your head down and plow ahead." During his public speaking engagements, Les encourages those in attendance to forgive those that have hurt them and not to let someone else's opinion become their reality. Les says that "we are living in very challenging times," pointing out that we are "pressured in the workplace, stressed out at home, people are trying to make sense of their lives." Another of Les' quotes of encouragement says, "There are winners, there are losers and there are people who have not yet learned how to win." "When life knocks you down, try to land on your back. Because, if you can look up, you can get up. Let your reason get you back up."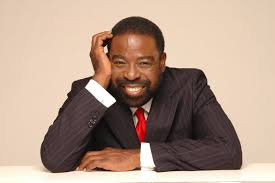 Accomplishments
A high school teacher mentored him, providing him with the support he needed to succeed.
He credits both the teacher and his mother with helping him reach his fullest potential.
He was elected to the Ohio House of Representatives.
An afternoon DJ at the radio station where he wanted to work failed and he was hired as a replacement.
Les eventually became a broadcast station manager.
He began Les Brown Enterprises to further his career as a motivational speaker.
Les is a premier keynote speaker and leading authority on achievement, speaking to audiences as large as 80,000.
In 1989, he was the recipient of the National Speaker's Association's highest honor, The Council of Peers Award of Excellence.
In 1990, he was awarded a Chicago-area Emmy for his recorded speech presentation, "You Deserve."
In 1992, he was selected as one of America's Top Five Speakers by Toastmasters International.
He is the author of Live Your Dreams
As one of Les' quotes of encouragement says, "In every day, there are 1,440 minutes. That means we have 1,440 daily opportunities to make a positive impact."
Through his public speaking career, Les makes each day count by "setting specific goals, putting forth every effort to exceed your expectations."
What Can We Learn?
You can use your energy to transform the world.
With determination and persistence, you can overcome any obstacle.
An inspirational quote that Les uses is "Your smile will give you a positive countenance that will make people feel comfortable around you."
"If you take responsibility for yourself, you will develop a hunger to accomplish your dreams."
"If you set goals and go after them with all the determination you can muster, your gifts will take you places that will amaze you."
One of Les' better known quotes of encouragement says "Your ability to communicate is an important tool in your pursuit of your goals, whether it is with your family, your co-workers or your clients and customers."
Once you make a commitment, life will give you answers.
Wanting something is not enough. Les says "You must hunger for it. Your motivation must be absolutely compelling in order to overcome the obstacles that will invariably come your way."
One of the most commonly heard inspirational quotes attributed to Les is "Shoot for the moon and if you miss, you will still be among the stars."
Resources
http://www.lesbrown.com/about-les-bio.html
http://www.brainyquote.com/quotes/authors/l/les_brown.html
http://www.speakersbureau.com/speakers/brown/bio.htm
Keywords:
Inspirational Quotes

Public speaking

Quotes of encouragement