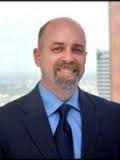 Mike Hannan brings nearly 25 years' experience as a Consulting Executive, IT Project Portfolio and Program Manager, Process Engineer, and Software Architect. His background in Project Portfolio Management started at NASA in the early 1990's supporting large, complex initiatives such as the International Space Station and High-Performance Computing & Communications (HPCC) programs. He has managed and consulted on $500M+ project portfolios, and trained CIOs and other senior executives in Federal Civilian, Military, and Commercial environments.
Mike is an active speaker at industry events, including local PMI chapter and community meetings, webinars, PM symposia, and in the Agile community. He is a leading innovator of disciplined ways to integrate Agile, Lean, Critical Chain, and other techniques to drive dramatic breakthroughs in the performance of IT Project Portfolios. He is also the lead author of the recent book, The CIO's Guide to Breakthrough Project Portfolio Performance.
Gerald: Welcome to the PPM Academy Podcast, for project program and portfolio managing where we will interview industry experts and discuss current and future trends in the world of Project, Program and Portfolio Management and how what we do impacts our companies execution culture. I'm Gerald Leonard. Today we have with us Mike Hannan. Mike brings nearly 25 years of experience as a Consulting Executive, IT Project Portfolio and Program Manager, Process Engineer, and Software Architect. His background in Project Portfolio Management started at NASA in the 1990's supporting large complex initiatives such as The International Space Station, and High-Performance Computing and Communications Programs. He has managed and consulted on $500 million-plus project portfolio's and trained CIOs and others senior executives and federal, civilian, military and commercial environments. Mike is an active speaker at Industry Events, including local PMI chapters, community meetings, webinars, PMI's symposium, and in the agile community. He's a leading innovator of discipline ways to integrate lean, agile, critical chain, and other techniques to drive dramatic breakthrough and the performance of IT Project Portfolios. He's also the leading author of a recent book, "The CIO's Guide to Breakthrough Project Portfolio Performance." Mike, thanks so much for talking to us today.
Mike: Hey, Gerald. Thanks for that warm intro. I'm real excited about what you're doing with PPM Academy, and I'm thrilled to be featured as a guest here.
Gerald: It's an honor to have you, and it was great meeting you a few years back at the PMI Regional 5 Conference where we got to know each other, and I got introduced to your book and yourself, and I'm really looking forward to our conversation.
Mike: Yeah, likewise.
Gerald: So, listen, tell me your story. How did you get started?
Mike: In the Bio, you mentioned how I started off working at NASA and in a way you can imagine how much that must have spoiled me, right?
Gerald: Exactly!
Mike: Program management space, in particular, to work on some pretty cool world changing projects. But that experience was actually one of my first hard Knox experiences too, where within four months of starting, just learning the ropes on program management as a junior analysis trying to help improve how the space station program is managed, and the initial baseline program was halted. It had suffered massive overruns, the best PMs hadn't seen it coming, they had the best tools, they had ample funding, they had just about everything you could want in a program, and they were shocked by an overrun of a couple hundred million dollars plus.
Gerald: Wow!
Mike: Not sure why, how is that possible? There's got to be a better way. Of course, I was too green even to begin to try and craft some better way. But in the end, has we've all seen, if you look up in the night sky sometimes, there's a space station flying, it has been flying [inaudible] time now. It is introducing some pretty amazing discoveries and contributing to humankind in some pretty interesting ways. So that feeling like you're part of something that created something unprecedented, but also coupled with, "Wow! It took a whole lot longer than it should have, had massive overruns," great with return on investment, but what if it could have been better? And that pattern seems to have repeated, I think a lot of PMs out there probably would nod their heads at this. When you can finally see a project finished and you see the impact you've had, what a great feeling to have been the PM on that job and to have created something uniquely valuable.
Gerald: Exactly!
Mike: But few of us had gotten there without losing some hair, getting some gray hair, giving up some weekends and evenings, maybe even pushing our team to do the same.
Gerald: So you've been looking at my calendar right? Is that what you're saying? I've been looking at yours, go ahead.
Mike: So it's this sort of strange feeling, I think most PMs find themselves in saying "I love this profession because where else you can have such an amazing impact?" But boy at what cost? And in fact, in my case, I should have left project management for about a decade, because I just couldn't pay the price anymore. And I only got back into it because I started to see that they actually have emerged some techniques that move the needle, that make a difference, that allow us to move faster, that allow us to deliver more reliably. And that give us leading indicators when things are starting to go wrong and give us more time to run some interference, intervene and figure a way to nip it in the bud. So, with that I felt like, you know what, it's time to get back into it, time to share these innovations with others, time to add some of my own if I can. Time to give back to the community and I have not a single hair on my head now, but maybe a junior PM out there who's really excited about starting off in this direction, this wonderful profession we have, maybe I can help them and spare them the gray hair or loss of their hair.
Gerald: Gotcha! So with that said, what kind of things do you think are poorly understood or unresolved? Because it sounds like that's where you're going with this because they're a lot of projects that have these overruns. They're a lot of projects that are still missing the mark and the fact in your book, The CIO's Guide to Breakthrough, at the beginning, you guys provide some metrics. I'm trying to find that section here where you say that, Project selection, but only 42 % of the projects are classified having been align or that for project throughput which I think is a really interesting concept there, "only 9 % of the project have to respond to consider their organization's excellence and executing and project and portfolio reliability that only 17 % of the respondents believe that their organizations are able to deliver the benefits of these projects reliably." So, what do you think is so poorly understood or is it just unresolved?
Mike: Yeah, so first let me say that some of those metrics, they're results of studies that had come out a few years back, and for those looking to get the most current snapshot PMI does a wonderful annual
survey of over 2,500 PMs and executives, PMO directors from all over the world in project centered organizations. And it paints a pretty dismal picture of how we're doing overall, and these are PMs basically looking in the mirror saying, "Hey, here's how my organization does at this PM stuff." And, so I bring it up now because they just released the last one for 2016, just about, not even two weeks ago. You can go to pmi.org, you don't have even to be a PMI member and you can see a print snapshot of what I believe are some pretty dismal [staffs] like the ones you are sighting. So to answer the question, I think it has to start all the way back at the beginning with how we even think of project management, how we even define it. And so if you go to PMIs definition which is a pretty good definition, pretty well established, it says "Project is a temporary endeavor undertaken to create a unique products service or result." Sounds reasonable right? Not wrong.
Gerald: That's what I studied.
Mike: But there's no mention there of the word investment. When I mentioned… the first NASA program was on the space station, yeah the ROY on that is pretty darn good I think, but it cost a couple billion beyond what they originally estimated. Most of us with a PM space would consider an overrun of that magnitude to be a failure. So the question is well, is it a success or a failure? Well depends on the return on investment. So I would say, a better definition of a project is an investment in time and resources undertaking to generate maximal positive impact.
Gerald: I like that.
Mike: So think about that maximal positive impact, if you invest in real estate you might hope for some ROY on that over some period of time. But if it gets double or triple, quadruple aren't you happy?
Gerald: Ecstatic!
Mike: What we've learned through microgravity research on the space station has generated massive amounts of unlimited upside, that's what gets us PMs excited I think. When an IT project manager puts in some big financial system or some big enterprise system that unleashes all kinds of unbelievable productivity in an organization, that's the kind of unbridled optimism that this PM business carries with it. But I think we PMs are taught that it's sort of like, well just come in within budget and [19:18] go up on schedule, and that's really all you're here to do. Well most of us know intuitively that's not all we're here to do; we're here because we're trying to leave a big positive impact.
Gerald: It's kind of like we want to get away from the operation was successful, but the patient died, right. We want to get away from that where we have a successful operation, and the patient lived.
Mike: That's right! So if you think of yourself as somebody who's here to generate maximum positive impact, there's no upper limit to that word maximum is there?
Gerald: No!
Mike: So if we can deliver the benefits that space station is delivering for example, but at half the cost, well we just doubled our impact.
Gerald: Right! Gotcha! So tell me how have you recently or in the past helped customers overcome and understand these challenges and overcome these issues that you're bringing up?
Mike: There is some interesting discipline around it where you can engineer maximum ROY's within the triple constraint, but without getting into the technical details of all that, I think just starting by changing the conversation to the value side of the equation is the first big step. So recently for one customer, they were trying to put in an IT system, the purpose for which is to minimize a number of fines that this company paid. This company is a large international airline, they're heavy regulated by multiple jurisdictions all over the world, and if they inadvertently field a crew that has some issue with their passport or failed to re-qualify for some training requirement that some country might have or one of [11:00] rules that they might find themselves running an [11:02] of they end up paying lots of fines. So the sooner you can get that project into operation the more money you will save on fines. So the project [11:12] baseline to be delivered within a year not bad, a team assigned to it working away. The good advance technique, critical chain, and learning Agile stuff being put in place like that talk about my book. And they were bringing in the schedule early, they were delivering reliably, they were increasing their speed and velocity, all great stuff. But they hadn't asked the question "Hey if this could be brought in two months earlier, what would be the value to the business?" So just asking that question, said "You know with the current schedule, we're not going to be able to take that system live anyway because that's the summer and we're busy. So either you come in April, or we're not doing anything till October." And basically, that put in a six month period of fines that they were trying to avoid, massive amounts of value. So even though the project then had a reason to go above the original budget by adding some resources and accelerating the schedule, the ROY was quintuple. Just having that conversation can yield
pretty big results like that, I think we PMs, we talk about benefits realization, you read PMI standard for portfolio management, they talk about benefits realization as an important part of the portfolio management process, I think intuitively we get it. But I think we got to go beyond just benefits realization and think about "How can I change the baseline of my project to optimize the return on investment that I might be able to deliver."
Gerald: Right. You know you talk a lot about that in your book and one of the two things that I do want to bring up. I like for you to just comment on, is in your book you talk about portfolio throughput, and portfolio reliability and both have us kind of going through the school of the theory of constraints and understanding the impact and the power that that model can bring to a portfolio. Can you elaborate a little bit more on what you mean by portfolio throughput and portfolio reliability?
Mike: Yeah, sure. In fact, it might even be easier to start with reliability since a lot of PMs are taught to think in terms of success and failure coming in within plan, and if you don't come within the plan, then it's a failure. Kind of give this sort of binary [13:33] failure mentality, and for all it's limitation it does offer some usefulness when you start looking at reports like that PMI study that they do every year that shows this past year reliability rates, new projects success rates are stuck in the low 60's. So if you think about that, that means over a third of project portfolio's don't come in to deliver the intended business benefits. Imagine if that's your 401K Gerald and a third of your portfolio is delivering zero or negative value.
Gerald: That would hurt.
Mike: Imagine then if you could get that success rate up from the low 60's to say the low 90's.
Gerald: That would be a lot better.
Mike: That would be an instant 50 % boost in return on investment.
Gerald: Well I may be able to retire after that as well.
Mike: Think about that, just a 50 % boost with no additional resources that you don't have to invest more money, all you have to do is improve the way you aggregate risk at the project level and then the portfolio level, and you basically get a free 50 % bump in ROY.
Gerald: That's nice.
Mike: Again when you talk about it in reliability terms and success or failure, you don't always see how that relates to ROY, so that's the first one. But it's even more powerful because if you can get twice as many projects done without any additional investment or three times as many projects done without any additional investment cost basis. Well, you've just put your ROY up like a triple, quadruple, maybe quintuple. So critical chains since you mentioned it's not widely known, it is based on established things like critical path method, and it basically is showing that on average the successful critical chain implementations yield about a doubling and throughput. So you give me a doubling and throughput and a 50 % bumped in reliability that basically will yield about a quintupling in ROY.
Gerald: And that's important. I think it's an area that a lot of project management and portfolio managers need to dig deeper into to produce those reliable results as you're saying and focus on how much value am I creating for my organization that's strategically align to the direction that the organization is going.
Mike: You got it!
Gerald: Perfect! Well listen as we get ready to wrap up here I always ask my experts on the phone this one question, and that is, what's one tip or strategy would you give someone if they were looking to grow in their career as a Project Portfolio Management Expert?
Mike: I would say don't think of yourself as just a project manager think of yourself as an investment manager.
Gerald: Got it! So even reading outside of the industry and looking at investment magazines and portfolio type articles from the financial world, kind of would help you think differently about it as well, what do you think?
Mike: Yeah you'll have conversations about bank for the buck in ROY much more than just scope scheduling budget.
Gerald: Got it! Got it!
Mike: [16:47] much more effective within your peers.
Gerald: So Mike if our listeners want to learn more about you, where should they go?
Mike: There are a few recent blog articles on my website that are of course free, they can get into some of this ROY maximization stuff, I think that's the best place to start. I've also been featured on the PMI Washington DC Podcast Series, the most recent release just a few weeks ago talked about this as well. So a few resources for folks to brush up and learn more.
Gerald: Okay, perfect! I'll put your web link in the show notes and also a link to that podcast for PMI, and also a link to your book. So in conclusion guys, this was Mike, thank you so much for talking with us today. Ladies and gentlemen that was Mike Hannan author of the recent book, "The CIO's Guide to Breakthrough Project Portfolio Performance." For more expert insights go to Principle of Execution Podcast.