Building A Super Bowl Caliber Team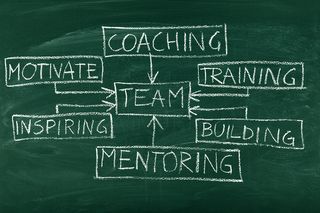 "Build for your team a feeling of oneness, of dependence on one another and of strength to be derived by unity." -Vince Lombardi
Background and Challenges:
Tony Dungy started his football career as a quarterback at the University of Minnesota and was later signed as a free agent by the Pittsburgh Steelers as a defensive back.
His contributions helped lead to the implementation of the Rooney Rule, requiring teams to interview minority coaches. Many of the coaches who worked under him have gone on to coach their own teams, including Lovie Smith, whom his Colts defeated in Super Bowl XLI.
Believed in coaching each player on the team as though they were high on the roster, one of many team building exercises he learned from his mentor Chuck Noll, who served as coach of the Steelers when Dungy played for the team. This philosophy is known as the Next Man Up Theory.
Dungy stressed the fact that the team should work with the same philosophy of team building games that they stick to regardless of changes in team personnel.
Accomplishments:
At the end of the 1978 season, the Steelers went on to become Super Bowl champions with Dungy leading that year in interceptions.
Served as head coach of the Tampa Bay Buccaneers from 1996 to 2001 and the Indianapolis Colts from 2002 to 2008.
Led the Colts to qualify for the playoffs in each season he coached.
Became the first African American head coach to win the Super Bowl when the Indianapolis Colts defeated the Chicago Bears in 2007 (Super Bowl XLI).
In 2007, he was appointed a member of the President's Council on Service and Civic Participation by President George W. Bush.
His memoir Quiet Strength: The Principles, Practices, and Priorities of a Winning Life Reached No. 1 on the hardcover nonfiction section of the New York Times Best Seller list, the first NFL-related book to do so.
In 2008, he set an NFL record for consecutive playoff appearances by a head coach after his tenth straight playoff appearance after defeating the Jacksonville Jaguars.
Serves as the national spokesman for the All Pro Dad fatherhood program.
Free Assessment
What can we learn?
Dungy influenced many coaches and players to work under his teaching format of coaching. Instead of yelling and blaming players, he aimed to instruct and guide them. What is your management style? Do you teach, mentor and coach your team to successful outcomes? Are you demanding, hands-off and unsupportive, challenging your team with a game of battleship?
We all need mentors and coaches who we can follow and learn from.
Develop a set of guiding principles that you follow in good and bad times. There are still faith-based values that can prove useful on any professional level.
Nurture and build relationships with your team members; they will play a vital role in your personal success.
Website References:
http://en.wikipedia.org/wiki/Tony_Dungy
http://www.allprodad.com/
http://www.heraldbulletin.com/colts/x603543393/Next-man-up-works
Key Concepts:
Team Building Games
Team Building Exercises
Tony Dungy
NFL Football
African American Coach
Share your ideas or thoughts!