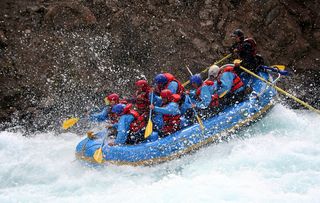 "Genius is perseverance in disguise." -Mike Newlin
"You must read, you must persevere, you must sit up nights, you must inquire, and exert the utmost power of your mind. If one way does not lead to the desired meaning, take another; if obstacles arise, then still another; until, if your strength holds out, you will find that clear which at first looked dark." -Giovanni Boccaccio
 The accomplishments of Arnold Schwarzenegger are no secret. No one would have expected the Austrian born bodybuilding world champion to go on and be anything but that – a world champion of bodybuilding.
Yet he has proven time and again to be a force to be reckoned with. He has become one of the highest paid actors in the last 20 years and has worked to become the governor of California.
There's no doubt that Arnold Schwarzenegger has had success in his life and he owes it all to perseverance. He is not shy about telling people that he knew he was destined for great things. He knows it's not modest and he doesn't care. He knew that he could be more than just a bodybuilder and he has been able to prove it to the world over and over again.
At the age of 13, he picked up dumbbells and decided that was going to be his career. After a lot of training and hard work, he became the youngest Mr. Universe the world had ever seen at that point.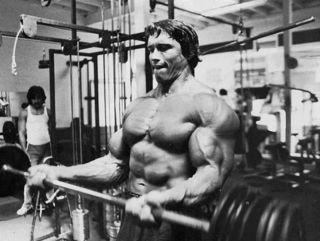 Arnold has said he got his results by believing in himself. He envisioned the fact that he could become an actor and was able to do it. While he got a false start in Hollywood playing the dumb bodybuilder type, it was finally Conan the Barbarian that helped him see that he could in fact become a Hollywood star. It was a few years later when he landed the title role of Terminator, produced by James Cameron that he secured his position in Hollywood.
As if it wasn't obvious, Arnold also exercises and works out. While this not only tones his body, it allows him to reduce his stress and see his decisions more clearly. This has allowed him to experience some of the best results in his life because he can think things through with a clear head. This is what has guided him into his various roles as well as the decision to pursue a political career.
While being married to Maria Shriver, one of the members of the very democratic Kennedy family, the Republican decided he wanted to run for governor. With his perseverance to win and the help of his supportive wife, he was able to succeed, winning office in 2004 and then being re-elected in 2008 by a large majority.
If it weren't for perseverance, Arnold Schwarzenegger would never have seen the results he was able to in his life. He learned to build his body into a powerhouse with the help of trainers. He learned English with the help of tutors. He learned to act with the help of willing producers. There are no accomplishments that the man hasn't been able to achieve that he has put his mind toward. While he has had help along the way, he has gone in search of this assistance in order to get him to where he needed to be.
Anyone can enjoy such success if they don't let their head get in the way. What have you overcome through persevering?
Principles of Execution Key Concepts:
Perseverance
Bodybuilding World Champion
Results
Share your ideas or thoughts!