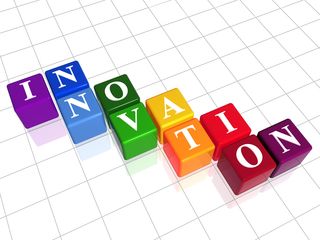 "Learning without thought is labor lost; thought without learning is perilous." Confucius
 He was a connector of people and always treated his employees as the most important part of his business life.
 His credo was, "Take care of your employees and they'll take care of your customers."  After college, he started out with a business partner and $6,000, which he invested into an A&W Root Beer stand in Washington DC. In the 1930's, he noticed that his customers were stopping by his restaurant on the way to the airport and buying meals to eat on their flights. At the time, he operated three restaurants called the Hot Shoppes and as of the 1950's, he grew this innovative idea into one of the largest caters in the airline industry.
He was the second of eight children and grew up in Ogden, Utah in a financially constrained environment. His father implanted the attitude of hard work and independent living. He worked his way through college at the University of Utah and was married a month after opening the A&W Root Beer stand with his partner in Washington DC. In 1953, his restaurants and airline catering business produced sales of $20 million. In 1957, he opened his first Marriott hotel in Arlington, Virginia that targeted business travels. In the next decade, he grew his one hotel into Marriott International.
Marriott was not without his struggles and challenges. In the 1930's, he was stricken with Hodgkin's disease and lymph illness. He mustered the strength and will to recover from both as well as manage his business through the Great Depression.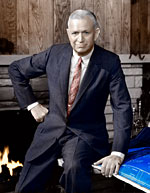 What did his innovative thinking and perseverance do for him?
·He established Marriott International and was awarded the Presidential Medal of Freedom.
·He lived a successful life until he passed away at the age of 84.
·In 2009, his company had properties in 68 countries and $11 billion in sales.
·He developed the largest airline catering business in the world.
What can we learn from him?
         1)   Personal application
             a)Learn to be observant of your environment. The answer is usually right under your nose.
             b)Partner with someone you trust; they will help you develop your ideas.
             c)Expose yourself to new ideas, read new books, travel to new places, or meet new people.
          2)   Organizational application
              a)Create a culture of innovation; ask and reward employees for ideas that will improve your company.
              b)Ask your clients what services do you provide that keeps them coming back. Then ask them what you could do to improve to keep them coming back in the future.
              c)Look for services that are complimentary to your core business and figure out how you can leverage it.
Share your thoughts about how innovation has improved your life or business.
Principles of Execution Key Concepts:
John Willard Marriott
Visionary Leader
Innovation