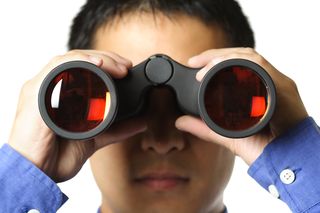 "Before everything else, getting ready is the secret of success." Henry Ford
He turned a last place organization into one of the world's most popular sports brands with 28,000 employees and $15 Billion in worldwide sales. 
He is a frequent speaker at his Alma Mater and is often seen cheering on the sidelines at the Oregon Ducks sporting events. He had the vision to realize that people cheer for star athletes and sports personalities so he signed individuals like Steve Prefontaine, Wayne Gretzky, John McEnroe, and Michael Jordan to promote his products. When the company was struggling during the 1980's he had the vision to create the "Bo Knows" campaign that put his company back on the map.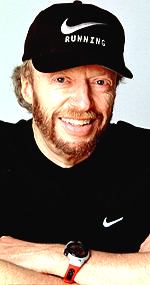 Phil Knight was born February 24, 1938 and was the son of a newspaper publisher. He spent his college days at the University of Oregon, running track under the coaching of Bill Bowerman. According to Kenny Moore, who wrote the book "The Men of Oregon," Knight realized that being a track star was not in his future, but went on to earn a degree in journalism. Phil and Bill both put up $500 each to start the Blue Ribbon Sports Company, which later became Nike.
Knight went on to Stanford University to achieve a Master's in Business Administration and spend his extra time selling shoes to high schools and local colleges. As fate would have it, Knight and Bowerman realized that they could develop shoes that were of better quality than the shoes that the Onitsuka Company was producing.
Knight was inspired to visualize what would later become Nike after a class assignment at Stanford. "Shallenberger gave his class the following assignment: Invent a new business, describe its purpose and create a marketing plan. In his paper, "Can Japanese Sports Shoes Do to German Sports Shoes What Japanese Cameras Did to German Cameras?" Knight developed a blueprint for superior athletic shoes, produced inexpensively in Japan, where labor was cheaper. "That class was an 'aha!' moment," Knight says. "First, Shallenberger defined the type of person who was an entrepreneur–and I realized he was talking to me." ( "The Force Behind the Nike Empire". Stanford Magazine. Retrieved 2008-05-28.)
The Nike Sports Company was born and the rest is history.
You can now buy Modell's Gift Cards from increments of $10-$250. Get the perfect gift for your sports loving fanatic
!
What can we learn from Phil?
1)   Personal Application
        a)Realize that when one door closes, another one will open.
        b)Remember that without a vision, people perish or get stale.
        c)Mentors can help you accelerate the execution of your vision.
2)   Program and Project Management Application
        a)Have a documented charter or business case for your projects or programs.
        b)Communicate your vision to your project team and key stakeholders.
        c)Click here for an example charter from the USDA: Project Charter Template
        d)To learn more about developing a vision and executing on your vision, check out the book of the month: Velocity
 Principles of Execution Key Concepts:
Phil Knight
Nike
Visualizing