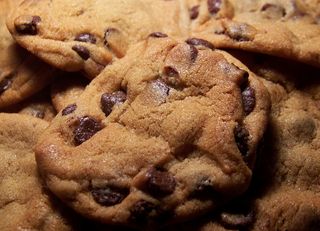 "Most of us understand that innovation is enormously important. It's the only insurance against irrelevance. It's the only guarantee of long-term customer loyalty. It's the only strategy for out-performing a dismal economy." -Gary Hamel
Background
The Founder of Famous Amos Cookies, Wally Amos was born Wallace Amos Jr. on July 1, 1936, in Tallahassee, Florida.
He began on the path to becoming an American entrepreneur when his Aunt Delia, who baked homemade, taught him how to bake her recipe for chocolate chip and pecan cookies.
His love of cooking led him to enroll in the Food Trades Vocational High School and he studied culinary arts for two years.
After high school, Wally entered the U.S. Air Force, spending four years in the service.
He returned to New York City after leaving the Air Force in 1957 and spent several years working in the stock room at Saks Fifth Avenue.
He then accepted a job in the mail-room at the William Morris Agency.
Wally has three sons from his first two marriages, Shawn, Michael and Gregory. He also has a daughter, Sarah, with his third wife, Christine Harris. The family currently lives in Hawaii.
Challenges
The family was very poor and Wally often had to walk four miles to and from school because he did not have bus fare.
Both his parents were illiterate, which prompted him to create Read it LOUD, an organization that fights illiteracy.
Wally's parents separated in 1948 and he was sent to New York City to live with his Aunt Delia.
Wally dropped out of high school.
In 1967, Wally left William Morris Agency and moved to Los Angeles, California, hoping to set up his own personal management company, but the business struggled. His main client was trumpeter, Hugh Masakela, who dropped him soon after Wally had uprooted his wife and son to move them to California.
In 1985, mismanagement of his Famous Amos cookie company forced Wally to sell off parts of the company and, in 1988, the Shansby Group purchased the remainder of the company, re-positioned the brand image and changed it from a specialty item to a lower-priced product.
Eventually, he was fired as the spokesperson for the company, despite being the Founder of Famous Amos Cookies.
In 1991, Wally attempted to start another cookie company called "Wally Amos Presents Chip & Cookie," but was sued by the Shansby Group for violating a clause in their contract that forbade him from using his name or likeness on the packaging of any food product.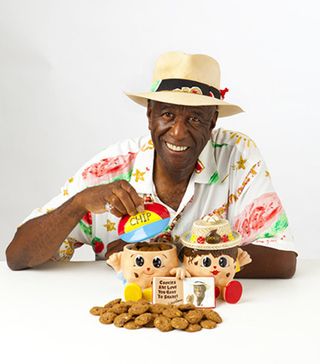 Accomplishments
Wally earned his GED while in the Air Force.
In 1962, Wally became the first black talent agent in William Morris Agency's history.
It was Wally who discovered and signed Simon & Garfunkel to the agency.
Over the next few years, he headed the new rock and roll department at the agency, working with Diana Ross, Marvin Gaye and Sam Cooke.
In an effort to deal with the failing personal management business in Los Angeles, Wally turned to baking for comfort. He adapted his Aung Delia's chocolate chip cookie recipe and decided to open the first free standing cookie store.
He became the founder of Famous Amos Cookies when his first store opened on Sunset Boulevard in Los Angeles in 1975 with backing from friends like Marvin Gaye and Helen Reddy. The store opened with a gala grand opening and a unique advertising campaign.
Wally opened two more Famous Amos franchises on the West Coast and New York's Bloomingdale's Department Store also agreed to sell the gourmet cookies. His reputation as an American entrepreneur continued to grow.
In 1988, Keebler Company purchased the Famous Amos brand and Wally returned to his role as the spokesperson.
In 1996, Wally opened the Uncle Noname Cookie Company, but it went bankrupt after issues with the manufacturers. In some cases, cookies were too large, in others too small and some bags had no cookies in them at all.
In the 1990's, Wally worked with others, including Lou Avignone, a Famous Amos distributor, to launch Uncle Wally's Family of Muffins, which produced various homemade-style and healthy muffins.
In addition to the muffin company, Wally started a new cookie company called "Chip & Cookie." The company promoted itself as the "only company baking from pure, unadulterated Wally Amos recipes."
Wally travels as a motivational speaker, advocating the end to illiteracy.
He also works with Read to Me International and the YMCA.
Wally has written ten books, some inspirational.
The muffins he bakes are sold in 5,000 stores nationwide, including Walmart and Costco.
His iconic Panama hat is now in display in the Smithsonian Museum.
In 2005, he and his wife, Christine, founded the Read it LOUD! Foundation, which urges parents to read aloud to children for at least ten minutes each day in an effort to end illiteracy.
What Can We Learn?
Growing up poor in the segregated South, Wally faced many obstacles on the road to success and faced adult responsibilities at a young age. Yet, he had a confidence that he could make it in the world.
Wally has always focused on what he can do rather than what he cannot do.
Enthusiasm for life exists in every aspect of Wally's life as he sees excitement in everything he is doing.
It is possible to succeed even in the worst circumstance.
Being passionate about your work is the key to living a fulfilling life.
Creating a more literate society is critical to success in the world.
Website References
http://www.biography.com/people/wally-amos-9542382
http://www.nbcnews.com/id/19731831/ns/business-us_business/t/no-longer-famous-wally-amos-still-baking/
http://www.readitloud.org