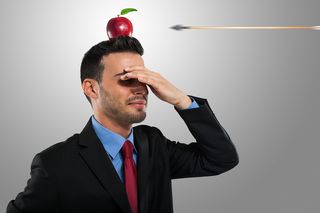 "Do not fear to step into the unknown, for where there is risk, there is also reward." -Lori Hard
Background and Challenges:
His father, Harold, worked for his brother's mob-connected loan sharking business.
To get his family away from the mob-connections, Harold moved them to Long Island and instilled a deep respect for authority, order and personal property.
In 1968, he married his second cousin, Regina Peruggi. They separated in the mid-1970s and finalized their divorce in 1982.
Rudy is a native New Yorker, born in Brooklyn, attending a Catholic high school and Manahattan College. He earned his law degree at NYU.
His first bid for Mayor of New York in 1989 was unsuccessful, losing by a thin margin to David Dinkins.
In 1982, he married Donna Hanover, and while he was serving as mayor, they became estranged. He moved into an apartment owned by friends while she remained in Gracie Mansion.
He began a relationship with Judith Nathan and they married in 2003 after his divorce to Donna became final in 2002.
Liberals chastised him for not repairing New York's failing public school system.
Rudy was diagnosed with prostate cancer, the same disease that killed his father, in 2000.
Rudy ran for the 2008 Republican Presidential Nomination, but his campaign failed to gain momentum and he dropped out of the race after the Florida primary.
Accomplishments
Rudy was named Chief of the Narcotics Unit at the U.S. Attorney's Office at age 29.
Rudy served as an Associate Attorney General under President Ronald Reagan.
As a federal prosecutor, Rudy earned a record of 4,152 convictions with only 25 reversals.
Rudy was tough on organized crime, despite his family background.
Rudy defeated Dinkins in 1994 on his reputation as a tough crime-fighting prosecutor.
In his first two years in office, he reduced police shootings by 40 percent and violent incidences in city jails dropped by 95 percent by creating a risk management plan that addressed the major problems in crime.
Rudy's "Welfare-to-Work" Initiative helped more than 600,000 New Yorkers become employed.
Rudy coordinated rescue efforts during the September 11 terrorist attacks that saved as many as 20,000 lives and became the national voice of reassurance during the days after the attacks.
After the terrorist attacks, Rudy encouraged patriotism and national reconciliation that led to a brief uniting of the American people.
Because of his actions after the 9/11 attacks and the security he gave to citizens around the world that New York would survive, Queen Elizabeth bestowed an Honorary Knighthood on Rudy.
What We Can Learn from Rudy Giuliani?
Leadership Is Learned – Rudy Giuliani says that not everyone is born with the ability to lead, but everyone is born with the ability to learn. His belief is that people should understand good leaders, not focus on the leadership itself.
Keep Learning – Rudy has said that on the morning of September 12, he began reading a biography of Churchill because he was dealing with something he hadn't dealt with before and felt that Churchill may teach him something. His belief is that school does not end upon graduation, but continues throughout life. Despite facing one of the worst attacks in the country, Rudy developed a risk management plan that included composite risk management that helped the city recover.
Reflect Before Making Decisions – Rudy believes it is important to learn everything there is to know about a topic before making a decision. He also discourages his team from agreeing with him completely, as he does not want "yes men" on his team. Become an expert on subjects so that people come to you for advice and information.
Critics and Bullies Will Come – Never listen to critics and always stand up to bullies. Standing up to people who take advantage of the weak is the sign of a great leader. People in charge will always have those who don't agree with their decisions, but a great leader always does what they think is right.
Treat Others as You Want to Be Treated – The golden rule is critical for great leaders and being respectful is an important aspect of leading. Rudy earned respect in the city of New York by giving respect to others. In addition, his treatment of those affected by the 9/11 attacks provided a sense of security to people around the country.
Importance of Communication – At every press conference and briefing after 9/11, Rudy provided facts and details, always in a candid manner and without sugar-coating the aspects of the attacks. This led people to trust and rely on his leadership during a time of crisis.
Website References
http://www.biography.com/people/rudolph-giuliani-9312674#awesm=~oBCZv05uDAwn7G
http://www.nyc.gov/html/records/rwg/html/bio/html
http://voices.yahoo.com/little-known-facts-rudy-giuliani-230951.html?cat=37
http://www.peace-university.net/524770.php
Key Concepts
Risk management
Composite Risk Management
Security
Share your ideas or thoughts!