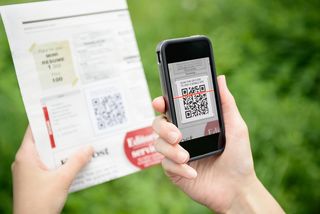 "Your time is limited, so don't waste it living someone else's life. Don't be trapped by dogma – which is living with the results of other people's thinking. Don't let the noise of others' opinions drown out your own inner voice. And most important, have the courage to follow your heart and intuition." -Steve Jobs
Part 2 – My favorite apps, numbers 11 – 20:
11. Dictionary: Do you ever find yourself stuck, trying to figure out the right word or wondering if you're spelling the word correctly? The Dictionary.com app allows you to carry an entire dictionary in your pocket. One of my favorite features is the word of the day. Dictionary.com includes new features like the hot word, suddenly popular, Translator and Thesaurus Rex. The app also has add-on that can be purchased such as Medical Dictionary and Science Dictionary. This is a must have app if you blog or write a lot.
12. Dragon: The Dragon app is a voice-to-text solution which allows me to create a draft of the blog you are reading. Once I've captured my initial thoughts the app processes what I've said and transcribes my recording. I then copy them to Microsoft OneNote which is stored in the Microsoft cloud services. Later I will edit what I've dictated, add pictures and other links and in no time I can develop a new blog post. This app allows me to develop a draft of a blog posts between appointments in the middle of the day, early in the morning or late at night without having to use my laptop. 
13. Dragon Go: Dragon Go allows me to conduct voice command internet searches across multiple platforms. So for instance, I can conduct research on Alzheimer's (aging parents) and the app will find articles about Alzheimer's from Twitter, Wikipedia, Google, Google Images, Yelp and YouTube all on separate tabs. I can then review, copy and paste the results into OneNote or email them to a friend or myself.
14. eCards: Have you ever forgotten a family member's or a friend's birthday and you haven't sent a birthday card? The eCard app by American Greetings allows me to send a personalized video birthday message. It also allows me to draft a personal note and write my signature at the bottom of the card. I can then email my family or friend a message with the file attached or I can publish the birthday greeting on Facebook. 
15. eCorner: The eCorner app allows me to view videos and listen to podcasts of thought leader presentations at Stanford University. The Entrepreneur Corner videos and podcasts feature such speakers as Mark Zuckerburg, Chin-Yu Hu, Marissa Mayer, Steve Ballmer and Guy Kawasaki to name a few. The topics  address the various areas of business startup as well as building a business innovation strategy and strategy execution. 
16. 
Evite: The Evite app allows you to schedule events and send invitations to friends and family. The app has a number of card designs for you to select and customize special notes to your guest. Your invitee can reply by RSVPing and with comments about any additional guest that may be attending the event with them. This is a great way to keep track of your party invitation details.
17. Fandango: One of my favorite pastimes is to go to the movies with my family. The Fandango app is a great and efficient way to review, select, purchase tickets, get directions to the theaters and invite others to attend through the email feature. Once at the theaters, I can scan the barcode on my iPhone that I receive from Fandango and print the tickets. No more waiting in line or not being able to see a new movie because it's sold out.
18. Golf Digest: If you are a golfer, the Golf Digest app is a great way to review tips, golf drills and instructions from world class trainers. The app allows you to customize a training program from the various videos so that when you're on the practice range, you can quickly review them and work on a specific drill or a combination of drills. Using this app has improved my game because of the effectiveness of the training content and detail explanations on best practices to develop your golf game.
19. 
Google Maps: Google Maps is my favorite app and a real life and time saver.  I provide portfolio management and IT governance consulting and I'm also responsible for business development within my firm, so I go from appointment to appointment. Working in the Washington, D.C. metro area, I need help navigating the back roads with turn by turn instructions. As I said, Google Maps is amazing. It helps me to get to my appointments on time without being frustrated by living in an area that has the worst traffic in the country. 
20. GotoMeeting: The GotoMeeting app is a great tool for attending webinars when you're on the go. I've attended webinar training sessions while going between appointments. Do not do this while you're driving but you can call in and listen using your hands free phone capabilities. The app allows you to review the PowerPoint slides from the presentation and listen to the presenter deliver their training. You can also send comments to others during the session.
Interested in learning more:
Principles of Execution Key Concepts: 
Best iPhone Apps
Apps for iPhone
Best Apps
Share your ideas or thoughts!