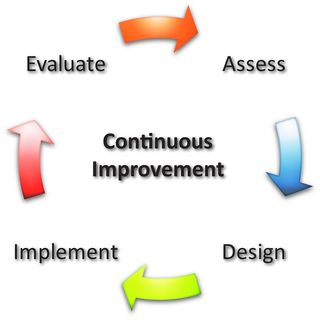 "Every great improvement has come after repeated failure. Virtually nothing comes out right the first time. Failures, repeated failures, are the posts on the road to achievement." –Charles Franklin Kettering
Anthony Robbins has become one of the top inspirational speakers in the world. He has been considered an authority on the psychology of leadership, organizational turnaround and even peak performance. He's a humanitarian and has been able to transform the lives of many individuals to include a higher quality of living.
Robbins was not always the man that everyone sees before them. He led a rocky life in his childhood due to his mother having multiple partners and thus giving him multiple fathers. There was not a lot of money in the family and charity was offered to them on more than one occasion.
As a child, he lived in a low-rent apartment and dreamed of living in a mansion. He sought improvement in his life and began the process. By his late teens, he wanted to figure out how to improve the quality of his life and found John Grinder, a founder of NLP. Through determination, he got Grinder to teach him about neurolinguistic programming and began using it to improve the lives of others.
It wasn't long before Robbins was curing people of their phobias and began earning a significant salary at a young age. He didn't stay focused, lost sight of his priorities and he found himself sitting on the couch of his bachelor pad, overweight and watching soap operas. It wasn't until a friend came over and told him that he wasn't demanding more of himself that he saw the light.
Robbins hasn't looked back since. He was able to get a break in Canada when he was challenged by a local psychologist to cure someone's fear. Since then, Robbins has gone on to talk all over the country about being more than you can be if you simply look past your obstacles and stay focused on the process.
Improvement comes from within. No one gives it to you. You have to work at it and stay positive at all times. The moment you lose track of who you want to be, you end up overweight on the couch, watching soap operas.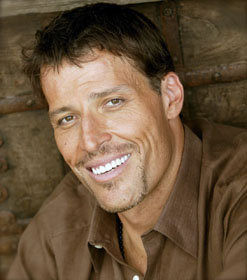 Anthony Robbins grew up in a normal town with less than perfect conditions. He had no special connections. He simply knew what he wanted and went in pursuit of it. Everyone has that same ability – and that's what Robbins spends his time telling people. He travels all over the world, changing lives. He has been featured on Oprah and hundreds of TV and radio shows around the globe.
Robbins has gone on to buy the mansion he always wanted. He's become the man he always wanted to be. He gives to charity and he's a family man – something he wasn't able to have as a boy. 
Anthony Robbins is just one person who has reached success. There are some things we can all learn from him to have a life of continuous improvement as well.
• Stay focused on personal growth more than accomplishing goals.
• Be willing to take action when there are opportunities.
• Find a healthy balance between work and personal life.
Sources:
http://www.tonyrobbins.com/biography.php  
http://en.wikipedia.org/wiki/Tony_Robbins
Principles of Execution Key Concepts:
Continuous Improvement
Quality Improvement
NLP
Share your ideas or thoughts!