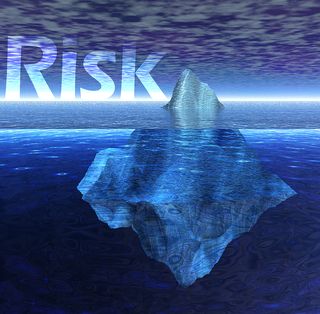 "Growth means change and change involves risk, stepping from the known to the unknown." -George Shinn
His Challenges:
His parents were Assemblies of God ministers. Ultimately, he assumed he would follow in their footsteps.
He and his siblings grew up without movies, dancing, or television. Sports were their only way to feel like normal kids.
He played varsity basketball in high school and won his team two state titles.
He was recruited by Bill Fitch to play basketball at the University of North Dakota and also became a member of Sigma Alpha Epsilon fraternity.
He was drafted by the New York Knicks in 1967 and helped them win the NBA title in 1973. He retired from basketball in 1980.
He started his coaching career in the lower-level leagues. He got his big break in 1987 as an assistant coach for the Chicago Bulls. He became the head coach in 1989.
He modernized Tex Winter's triangle offense and his holistic approaches based on Eastern philosophy and Native American spiritual practices. The use of these tactics helped the Chicago Bulls win six championships
Who is Phil Jackson?
Some Highlights:
Jackson's high school has a sports complex named after him.
One of the NBA's leading substitutes.
Won his first coaching championship with the Albany Patroons in 1984. They received a CBA title.
Worked with Michael Jordan and Dennis Rodman while coaching the Chicago Bulls.
Led the Los Angeles Lakers into three-peat against the Indiana Pacers, Philadelphia 76ers, and New Jersey Nets in 2000, 2001, and 2002.
In January 2007, he won his 900th game.
Became the highest paid coach in NBA history.
What can we learn about risk management from Coach Phil Jackson?
Phil Jackson utilized the triangle offense as his team's risk management or mitigation strategy. His team would create a triangle on the court in the way they pass the ball and blocked the other team. Michael Jordan and the Chicago bulls winning six championships are clear evidence that the triangle offense works and is an amazing framework.  Phil then took the triangle framework with him to the LA Lakers who won five championships. Winning a total of 11 NBA championships is no accident. Phil Jackson utilized a proven framework and so can you.
Organizations that employ Enterprise Governance and/or IT Governance utilize standard processes and procedures to address their risk management requirements. Risk IT is a framework that addresses enterprise risks.
The Risk IT framework is based on three domains, a number of processes and activities. The three domains are:
Risk Governance: ensures that risk activities are integrated into the organization's DNA.
Risk Response: ensures that risk's issues, opportunities and events are handled in an optimal manner.
Risk Evaluation: ensures that IT risk's opportunities and threats are identified, analyzed and evaluated in a manner the business understands.

The benefits of using the Risk IT framework are:
An accurate awareness of the present and future risks in your organization.
A common language and set of processes that everyone can follow.
A thorough representation of the organization's risk profile.
A clear understanding of who is responsible and the organization's buy-in to the risk process.
A complete step by step guidebook on how to manage risks.
To learn more about the Risk IT framework, check out the ISACA website to review the framework in more detail by clicking here.
References:
http://www.nba.com/coachfile/phil_jackson/# 
http://en.wikipedia.org/wiki/Phil_Jackson#Motivational_techniques
http://www.biography.com/people/phil-jackson-224897
Principles of Execution Key Concepts:
Phil Jackson
Chicago Bulls
Risks
Share your ideas or thoughts!