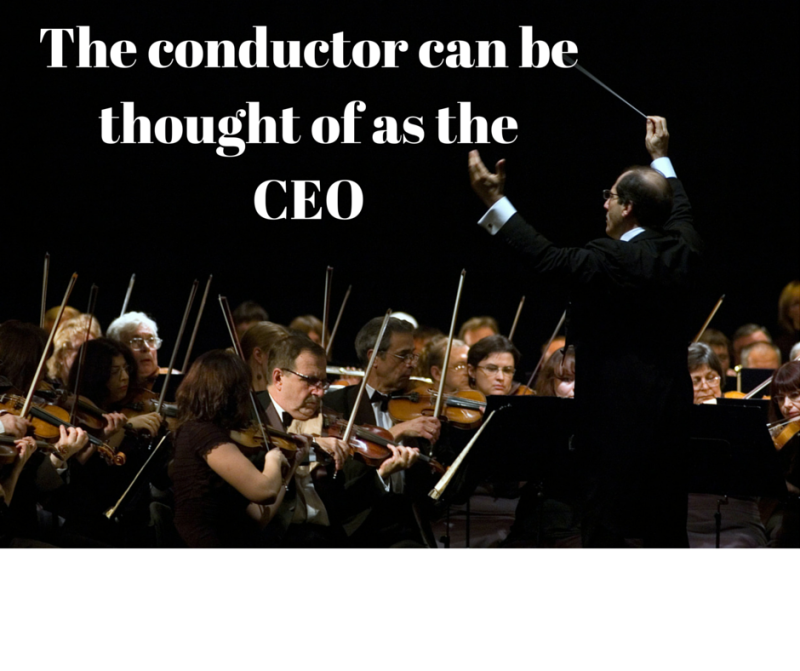 For as long as I can remember, I have been a musician.  I have played the bass, both upright and electric, throughout my youth and into adulthood. During these many years as a professional and classically trained musician, I learned more than just playing notes. I learned systems and how they work together.
Consider an orchestra for a minute. You can break them into four sections:
Strings
Winds
Brass
Percussion
These are all led by a conductor. Within each of these sections, there are smaller sections.
Strings – Violin I, Violin II, Viola, Cello, and Bass (my favorite).
Winds – Flute, Oboe, Clarinet, and Bassoon.
Brass – Trumpet, Trombone, Horn, and Tuba.
Percussion – Timpani, Snare, Marimba, etc., (there are many different instruments in this section).
Within these sections, you can break them down into even smaller categories:
Strings– Inner player and outer player (players share a stand and can read two different parts from the same sheet of music).
Winds– Flute (Piccolo, Alto, Bass Flutes), Oboe (English Horn), Bassoon (Contra), and Clarinet (there are many sizes of clarinet, all the way to Contra Bass).
Brass– Trumpets (Piccolo, and other sizes), Trombone (Bass), and Tuba (Euphonium).
Percussion– Like I said earlier percussionists must be the master of all types of instruments- the one rule is they must be struck. Did you know that a piano is considered a percussion instrument?
In each section there is a hierarchy- usually, the first chair runs the section, and they usually have the second chair as a partner. If there were a president of an orchestra, it would be the concertmaster- or first chair violin. The conductor can be thought of as the CEO.