Accomplishing
More Every Day!
By 2027, employers will need nearly 88 million individuals working in project management-oriented roles and Turnberry Premiere is positioned to help you acquire, train and retain your future talent and transform your business, digital, and talent solutions.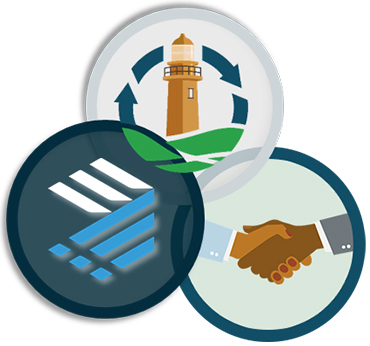 Founded as Principles of Execution (PofE), a Project Portfolio Management Consulting Practice. In 2017, PofE achieved the Certified Minority Business Enterprise status.
PofE received formal investment from Turnberry Solutions and formed a strategic partnership.
As a Certified Minority Business Enterprise, Turnberry Premiere offers clients IT products and services that combine the best practices and management capabilities of PofE with the technology consulting, application development, and cloud enablement capabilities of Turnberry Solutions.
Focused, Purposeful, Flexible Consulting
Optimized for complex project and program delivery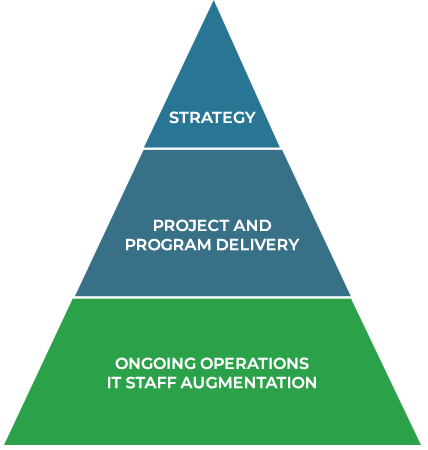 Traditional Solutions
Consulting (Big 5)
Optimized for:
"Evergreen" work
BPO
Giant initiatives
Missing:
TRADITIONAL IT STAFFING
Optimized for:
Reactive talent sourcing
Low cost, low value-add
Missing:
Quality consultants
Thought leadership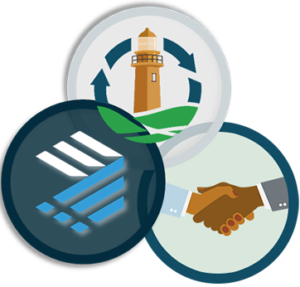 Turnberry convergent consulting
Optimized for:
Thought leadership
Consultant quality
Consultant careers
Delivery assurance
Adaptability
Value
The role of IT has never been more essential in building a company's competitive advantage. Turnberry Premiere helps organizations that want to create a team of productive employees that can accomplish more every day! There can be no more siloed thinking. This is the new normal for IT.

Turnberry Premiere's unique model fuses strategy, SDLC and pre-qualified, highly-experienced people to deliver the transformational solutions that move your business forward. We are by your side, making sure that every initiative — large or small — delivers the innovation and performance you need with exceptional speed and quality.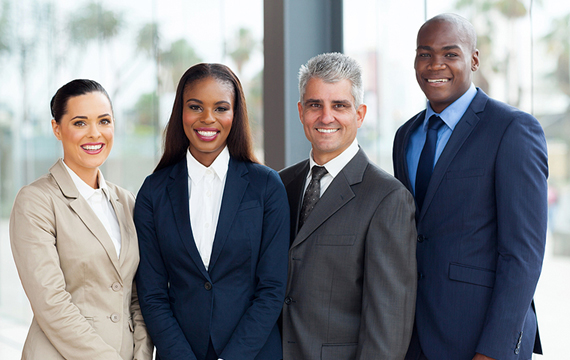 OUR FORMULA IS FOCUSED ON
THREE AREAS CRITICAL TO SUCCESS
We provide expert IT resources-expert consulting to identify your strategic business issues, fused with the hands-on team needed to drive results. Our flexible engagement modal allows us to efficiently deliver expertise at any stage of your project lifecycle. Crew is Turnberry Premiere's junior consultant development program for future leaders in the first five years of their consulting career. We have deep expertise in junior talent recruiting, strong campus relationships, attractive brand reputation and a honed selection process.
Our team is equipped with a portfolio of leading, innovative technology, such as big data, mobile, information security, and could computing. Research & Development keeps us one-step ahead of the fast-changing technology curve, allowing us to continuously provide solution that represent the latest, proven standards.
We know it's all about driving exceptional value and results. Our superior project management approach ensures on time, on-budget, for everything from targeted consulting initiatives to large, enterprise-scale developments. We pride ourselves on our trach record of high satisfaction ratings, which has earned us strong customer loyalty.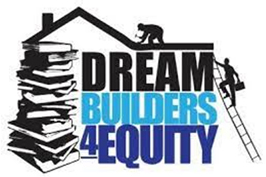 Turnberry Premiere is dedicated to bettering underserved communities. We are proudly reinvesting in the St. Louis area by donating a portion of our profits to Dream Builders 4 Equity (DB4E), a nonprofit that develops economically sustainable and socially engages communities by growing equity for youth, businesses, residents, and real estate.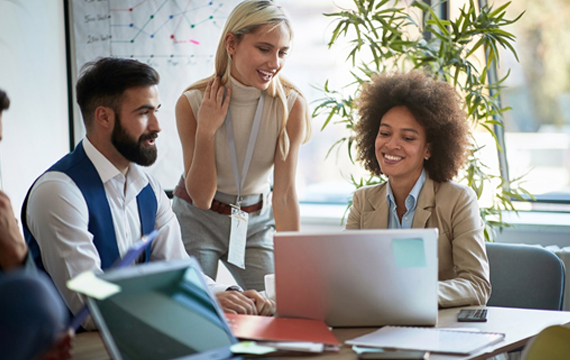 We aspire to be an industry thought leader and trusted advisor that provides our clients with world-class IT talent, portfolio visibility, AI automation, business insights, and digital capabilities in a way that decreases bottlenecks while increasing performance throughput.
We provide Strategic Project Portfolio Management, Digital and Business Transformation and Culture Change solutions with over 20+ years experiencing working with large Federal and State Government Agencies and Multi-National Corporations.
We provide:
Enhanced project portfolio management capabilities resulting in increased project throughput and speed to market.
Increase effectiveness and efficiency through streamlining your portfolio management processes, resulting in a reduction in operational cost.
Improve visibility in managing critically constrained resource utilization and availability across your project portfolio environment, resulting in an optimized portfolio that creates velocity in your business.
Provide answers to critical portfolio questions through better portfolio prioritization, resulting in better decision making while enhancing senior executive consensus and alignment.
Minority Business Enterprise (MBE): CR16673
Dun & Bradstreet (DUNS): 029669437
NAICS: 541611; 541618; 523920; 518210; 238990; 541519; 611420