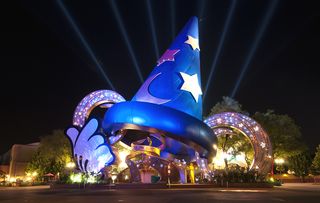 "Life is like a ten speed bicycle. Most of us have gears we never use."
Background and Challenges
• Walt Disney was interested in art and drawing at an early age. At the age of 7, he sold small sketches and drawings to nearby neighbors.
• After he had returned from driving ambulances for the Red Cross in France during World War I, he pursued a career in commercial art with the production of short hand-drawn animated films for local businesses.
• After his company Laugh-O-Grams had declared bankruptcy, Walt took his creation The Alice Comedies to Hollywood to begin a new business before the age of 22.
• Walt Disney's new animated character Mickey Mouse made his screen debut in Steamboat Willie on November 18, 1928.
• Walt Disney held the Technicolor patent for animation for two years. He was the only maker of color cartoons.
• Five years after "Snow White and the Seven Dwarfs" premiered on December 21, 1937, Disney Hollywood Studios completed other full-length animated classics such as "Pinocchio," "Fantasia," "Dumbo" and "Bambi." 
• Disney's Magic Kingdom opened in California in 1955, and another Disney's Magic Kingdom opened in Florida in 1971.
• Walt Disney began television production in 1954 and was among the first to present full-color programming.
Free Assessment
Accomplishments
• In 1932, "Flowers and Trees" won the first Academy Award for the Disney Hollywood Studios.
• Disney Hollywood Studios produced more than 100 features that combined live action with cartoon animation and contributed to the development of the motion picture industry as a modern American art.
• Walt Disney conceived the founding of the California Institute of the Arts in 1961.
• Through his ideals of imagination, optimism, creation and self-made American success, Walt Disney brought joy, happiness and a universal means of communication to the people of every nation.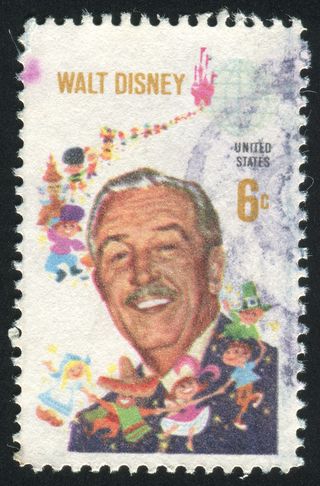 5 Qualities of a Leader
1. Walt Disney lived by a clear set of values that he passed on to his business that he ran daily with purpose and vision. Walt Disney quotes include "My business is making people, especially children, happy."
2. Walt Disney had the ability to communicate his vision and inspire others to follow him in pursuit of his dreams. For example, Walt worked hard to build happy relationships with his employees, and he expected his employees to build great relationships with their customers.
3. Walt Disney strove to exceed customer expectations in delivering quality entertainment. "We're interested in doing things that are fun – in bringing pleasure and especially laughter to people – it's proven it's a good business policy."
4. Walt Disney created a workplace atmosphere that was fun and friendly. He demonstrated appreciation and respect towards the workers that brought value to his business.
5. Making dreams a reality begins with creativity and planning. Walt Disney used sketches, "storyboards" and the creation of three-dimensional mockups to develop a critical understanding of his ideas and to communicate these ideas to others.
Website References
Walt Disney Biography Synopsis 
Nine Principles of Walt Disney's Success 
Walt Disney Leadership Capacities 
Principles of Execution Key Concepts:
Qualities of A Leader
Disney's Magic Kingdom
Effective Leadership
Share your ideas or thoughts!