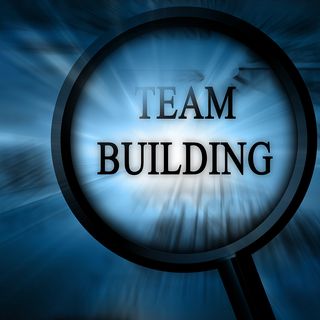 "No steam or gas drives anything until it is confined. No life ever grows great until it is focused, dedicated, disciplined."  -Harry Emerson Fosdick
His Background
Both his parents were computer science professors
Attended Okemos Montessori School (1975-79) and graduated from East Lansing High School in 1991
Was attracted to computers at age 6
Was the first kid in elementary school to use a word processor for a homework assignment
Enrolled in a Ph.D. program in computer science at Stanford University.
Was encouraged by his supervisor Terry Winograd to pursue his interest in finding a dissertation theme and understanding the mathematical properties of the World Wide Web.
Called his research, "BackRub," and was joined by Sergey Brin, a Stanford student as well.
Who is Larry Paige?
Page and Brin created a web crawler, using the PageRank algorithm, and realized they could use it as a search engine.
In 1996, the first version of Google was created and used on the Stanford website.
In 1998, Brin and Page founded Google, Inc. Both Page and Brin earn an annual compensation of one dollar.
Page is an active investor in alternative energy companies and their technologies.
His Highlights
Holds a Bachelor of Science in computer engineering from University of Michigan.
Holds a Master of Science in computer engineering from Stanford.
Found Google, Inc. with Brin in 1998.
Page replaced the previous CEO of Google in 2011.
Married Lucinda Southworth in 2007 and has one child.
Google was among the Top 100 Web Sites and Search Engines in 1998.
Google received the Technical Excellence Award for Innovation in Web Application Development in 1999.
Google received a Webby Award and a People's Voice Award for technical achievement in 2000.
Google was awarded Outstanding Search Service, Best Image Search Engine, Best Design, Most Webmaster Friendly Search Engine, and Best Search Feature at the Search Engine Watch Awards in 2001.

In 2002, Page, along with Sergey Brin, was named to the MIT Technology Review TR100, as one of the top 100 innovators in the world under the age of 35.
In 2003, both Brin and Page received an honorary MBA from IE Business School "for embodying the entrepreneurial spirit and lending momentum to the creation of new businesses…." 
And in 2004, they received the Marconi Foundation Prize, the "Highest Award in Engineering," and were elected Fellows of the Marconi Foundation at Columbia University.
 Larry Paige and Sergey Brin have built an incredibly power team at Google. One of the key attributes of building a great company is to create a company culture that provides fertile ground for growing an organization centered on enabling team collaboration and innovation.
 One of my favorite authors is Jim Collins who wrote the books, "Good to Great" and "Built to Last." In these writings, he discusses the importance of getting the right people on the bus and then getting them in the right seat. Mr. Collins has created another book called, "Great by Choice." Below is an interview between Charlie Rose and Jim Collins that I discovered and would like to share. 
An hour with Jim Collins (link to video)
Principles of Execution Key Concepts:
PageRank Algorithm
Sergey Brin
Team Building
Share your ideas or thoughts!