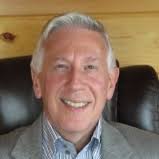 Today we have with us Gerry Kendall. Gerry is a recognized world expert at strategic planning, Theory of Constraints (TOC) and project portfolio management, with extensive implementation experience. His clients span the globe, including engagements in Malaysia, Bangladesh, Australia, Europe, the United States and Canada. Gerry is married to his lovely wife, Jackie. They share 5 children and 7 grandchildren.
Gerry's latest book, "Advanced Multi-Project Management," provides the detailed proven road map for getting major improvement in delivering a project portfolio on time, on budget and within scope. His "Advanced Project Portfolio Management and the PMO" is the top-selling book in the PMO and Project Portfolio Management space.
Gerry also authored a chapter on "Project Portfolio Management for the American Management Association Handbook of Project Management, 2nd Edition," and a chapter on Critical Chain in Dr. Harold Kerzner's book, "Project Management, A System's Approach, 8th edition." The new TOC Handbook highlights Gerry's chapter on TOC Strategy and Tactics application.