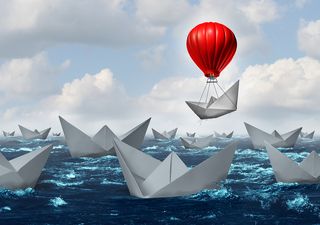 Background
Malcolm Gladwell was born in Fareham, Hampshire, England on September 3, 1963. When he was six, his parents moved the family to Elmira, Ontario, Canada. His interest in reading and libraries began when his father, Graham, a mathematics professor, took him to his office at the University of Waterloo where he taught, allowing Malcolm to wander the university. Malcolm was a middle-distance runner in high school, winning the 1,500 meter title at the Ontario High School Championships in Kingston, Ontario. He interned at the National Journalism Center in Washington, D.C. in 1982.
Malcolm graduated with a degree in history from Trinity College in Toronto in 1984. Malcolm was raised Mennonite and, after straying from his faith when he moved to New York, rediscovered it during the writing of his book David and Goliath. Malcolm is unmarried and has no children. He grew up a self-proclaimed "right winger" with a poster of Ronald Reagan on his wall as a child.
Challenges
Malcolm's grades were not good enough for graduate school and he has said that college was not an "intellectually fruitful time."
He elected to go into advertising and was rejected from every agency where he applied.
After accepting the position at The New Yorker, his first assignment was to write about fashion. Instead of writing about high-end fashion, he wrote about an entrepreneur who made $8 t-shirts, saying it was more difficult to make a t-shirt for $8 than a dress for $100,000.
In his first book, Malcolm says that he overstated the importance of his "broken windows theory," which states that maintaining and monitoring urban environments to prevent small crimes prevents more serious crimes from happening.
Malcolm was accosted by three police officers while walking in Manhattan because his curly hair matched the profile of a rapist even though there were no other similarities to the description, an incident that he says led him to write Blink, his second book.
Critics accuse Malcolm of over-simplifying complex issues.
His choice to be conservative in Canada was a decision to be radical since Canada is a socialist country.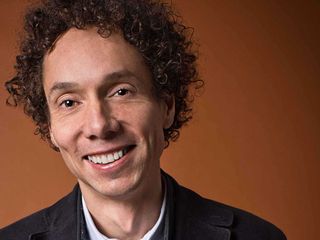 Accomplishments
Malcolm began his career in journalism when he accepted a position with The American Spectator in Indiana.
In 1987, he began writing for The Washington Post, covering business and science, remaining there until 1996.
Malcolm gained popularity with two articles he wrote for The New Yorker after he began writing for them in 1986.
The two pieces became the basis for his first book, The Tipping Point, published in 2000, for which he was given an advance of $1 million.
The Tipping Point has been highly praised and is the fifth bestselling nonfiction book of the decade.
Malcolm published Blink in 2005, a book that explained how the human unconscious interprets cues and how past experiences lead people to make decisions quickly.
His two first books on thought leadership were international best sellers, selling a combined 4.5 million copies.
Time Magazine has named Malcolm one of the Top 100 Influential People.
Malcolm was honored with the first Award for Excellence in the Reporting of Social Issues from the American Sociological Association in 2007.
He received an honorary degree from the University of Waterloo in 2007 and another from the University of Toronto in 2011.
Although still a contributor for The New Yorker, Malcolm has become a sought-after public speaker as well, providing insight into success as an entrepreneur and achieving goals that are set using thought leadership skills.
He has been named one of Foreign Policy's Top Global Thinkers.
What Can We Learn?
Malcolm's writings take a counterintuitive look at many questions that exist in modern life.
One idea, product or behavior can tip, spread or gain critical mass that influences a decision.
People use past experiences and their unconscious thoughts to make split-second decisions.
Success is not solely based on talent, skill or intelligence, but more on personal determination and inspiration.
In understanding disadvantages, many people underestimate the value of adversity and over-estimate the value of privilege.
Many people are "experience rich and theory poor."
Small actions can spark social epidemics.
Effecting social change is possible with funny characters, pop culture references and easy-to-read anecdotes.
Malcolm's books are meant more as a tool for thought leadership than as a commentary on society.
An entrepreneur who succeeds often does so because of hard work and dedication rather than skill and knowledge.
Website References