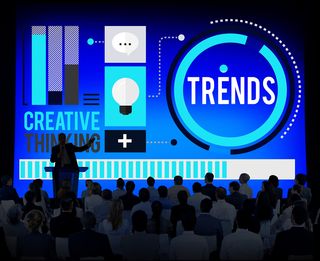 Three years ago, I published a post on Project Portfolio Management Maturity and the PwC's 2012 global project management report which includes key survey results on Portfolio Management insights collected from over 1500 IT leaders in 38 countries. In 2014, PwC published another report and I've provided my thoughts and insights from reviewing the report and I've provided a list of lessons learned or take aways I've gleaned.
What I learned and questions to consider:
By 2020, there will be nearly 7 times more networked devices than people in the world.
With increasingly uniform access to market intelligence, customer insights and strategic advice, the difference between winners and losers comes down to their ability to execute. 
Most CEOs concede that their organizations are not well prepared to execute.
How can you prepare for the road ahead more effectively?
The traditional ways of delivering programs may not be fit for purpose in this fast paced world.
Reasons  for project failure over the past 10 years:

Bad estimates/missed deadlines
Scope creep
Changes in leadership in the middle of the program
Lack of sponsorship and engagement
Insufficient resources
Poorly defined goals and objectives

Guessing is not a strategy
Delivering training that works
Transformational change happens at the program and project level
Run the business of today while creating the business of tomorrow
Is your project portfolio fit for the future?
Are your project portfolios difficult to measure?
Does your portfolio need an alignment?
Is your PMO growing up?
What is the cost of getting your change wrong?
Are you building an effective and sustainable idea pipeline?
Free Assessment
How do you drive greater alignment with your CBS?
"Think big, start small, act fast." Define what you want to achieve, pick the easiest goal to achieve and pick a project to trial a flexible approach to delivery
Getting the right information, to the right people, at the right time to make the right decisions
5 ways to deliver programs more flexibly and agile
How to develop a culture where change is expected, embraced and harnessed
Creating a change culture requires leadership by example, strategy for alignment and execution agility
Are your company's Executives and PMs connected?
Very few people see the whole picture
Program and Project Managers need to lead and drive programs using professional methods and tools
40% of Executive Teams do not feel that the staff impacted are engaged
Project and Program Managers need to take responsibility for working more closely with their sponsors of major programs
Benefit realization must be tightly integrated with project delivery and execution
Are you wasting time and effort developing innovative strategies that you can't execute? 
Click here to access the Report.
Take the free PMO 360 Lite Assessment Survey and take the guess work out of what to improve in your organization. It's based on CMMI processes and the GAO ITIM Framework.